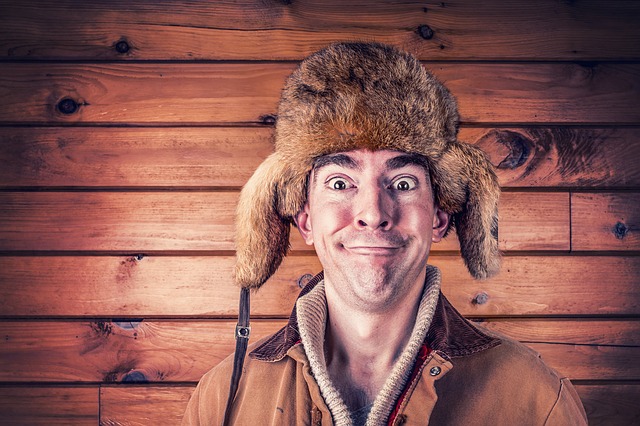 What is Affiliate Marketing?
Perhaps you ended up here because you are interested in affiliate marketing and want to know more about it… or maybe you've heard the term now and then but never really understood or thought about what it meant….that's where I was at one time. Whatever the case may be, it's good that you've found this site. This is my version of affiliate marketing defined.
I'll do my best to provide you enough information so after reading this page and looking around the site you will have gained a better understanding of what is meant by the term affiliate marketing.
Let's start by looking at the definition of the two words themselves:
Affiliate – to closely connect something (such as a product or yourself) with or to something (such as a program or organization) as a member or partner.
Marketing – the activities involved in making people aware (promotion) of a company's products , making it clear the products are available to be purchased.
So, in its simplest form, affiliate marketing is connecting two (or more) entities for the purposes of promoting a product or service. Simple enough right? Yes, ok well maybe the definition in its simplest form is simple enough but there are many different methods and techniques to learn and then implement in order to become successful. Learning about and understanding these marketing techniques and then putting them to work is ultimately what creates the successful affiliate marketer.
What we have learned so far is that affiliate marketing is a relationship between two or more parties for the purposes of promoting a product or service, eventually resulting in a sale of the product or service.
A Real-Life Example of Affiliate Marketing!
Let's say you are standing in line at the local cafe waiting to pay for your coffee . You are wearing a new shirt you just bought a couple days before. A man behind you notices your shirt and tells you he has been looking for a similar style shirt. He asks you how you like it and where did you get it from.
You think your new shirt is fantastic and you eagerly tell him why you like the shirt and then you give directions to the store where you bought it. Based on your recommendation, the man drives to the store you told him about and buys several shirts.
This is a simple example of what affiliate marketing looks like with one big exception.
Do you know what that exception is? …….. You didn't make any money for your marketing service.
It was you who attracted the customer by wearing your new shirt.
It was you who recommended the store where the customer made a purchase.
The customer found and purchased the desired shirts and the store made more sales.
This sales transaction may have never happened if it had not been for the service you performed.
Turning this type of service into income is what affiliate marketing is all about. It's probably something you do unknowingly with your friends, family and co-workers all the time.
Affiliate marketing is formalizing the service you performed in the example above into a business. Instead of doing it unknowingly amongst friends, family and co-workers you will do it to be a source of income. The customers to which you market are on the world wide web (how does it feel to have 2.5 billion potential customers?). Merchants (retailers) pay a commission to marketers (you) who bring them customers. Learning how to get this kind of business off the ground is what this site is all about. And I would highly recommend you get an affiliate marketing coach for beginners to help you learn affiliate marketing faster.
What is the Affiliate Marketing Infrastructure?
It's generally accepted that the term affiliate marketing is referring to a marketing infrastructure (system) that is established and executed via the internet. In other words, it's a web based business.
There are four (4) key components in the affiliate marketing infrastructure:
the Merchant – (retailers such as Amazon, Walmart, Target, Best Buy and many thousands more)
the Publisher – (this is the affiliate marketer, YOU if you decide to take action and become one)
the Network – (companies that monitor transactions connecting the merchant & publisher)
the Customer – (these are the people we all need, people that buy products and services)
How Does Affiliate Marketing Work?
Many thousands of Merchants have an online presence and are selling their products over the internet on their own websites. These are companies large and small and everything in between. A few of the larger ones I named above. The merchants also realize the web is huge marketplace and they realize it's to their advantage if they can find ways to capture even more customers (sales) via the internet.
This is where the Publisher comes in to play. That's you, the affiliate marketer. You create (publish) a website that discusses and advertises a particular product (or products). Your website attracts traffic and you link to a merchants site…when a sale is made by the merchant, you are paid a commission.
And the Network…what is it and what does it do? The network evolved as a group of companies such as Commission Junction (CJ), ShareASale, clixGalore, super affiliate network and LinkShare to name just a few. These companies serve as the connection between merchant and publisher. Many merchants will outsource their affiliate program to be handled by one of these network firms. Likewise, publishers can sign up with various network companies and thus the connection is made. The affiliate network company will begin tracking transactions generated by the publisher to a merchants site. When a sale is made, the network company handles the commission payment. Sometimes the merchants themselves run their affiliate program.
Of course none of this would be possible without Customers. Just remember there are upwards of 2.5 to 3 billion (that's right… billion with a b) users of the internet. Each and every one can be a potential customer. Need I say more on market potential?
Is Affiliate Marketing a Viable Source of Income?
The trend for online shopping (eCommerce is the accepted term) has grown exponentially and it appears affiliate marketing defined there is no slowdown in sight. Some estimates have the US market alone as reaching $370 billion in online retail sales by 2017. When you factor in the global economy and emerging markets the numbers are already exceeding $1.3 trillion in eCommerce with projections to hit $2.5 trillion in 2018. With a market that size there are pieces of pie for everyone…it's just a matter of taking action to claim yours.
Why Isn't Everyone in Affiliate Marketing?
Good question. There is a huge marketplace, all you need is a website and to get signed up in an affiliate program and you're off and running making money. Sounds simple right?
Ask yourself these three (3) questions?
Are you willing to put in the hard work?
Do you know how to build a proper, traffic generating website?
Do you know where and how to get help and training to begin Affiliate Marketing?
Not to worry, I can help you. It can be very rewarding and gratifying if you follow the right path to get there. It takes hard work and you need to learn the techniques to be successful. Many people approach it with a get rich quick mentality and it's just not like that. Building a business online is no different than building a brick and mortar business. It takes dedication and persistence, knowledge and help.